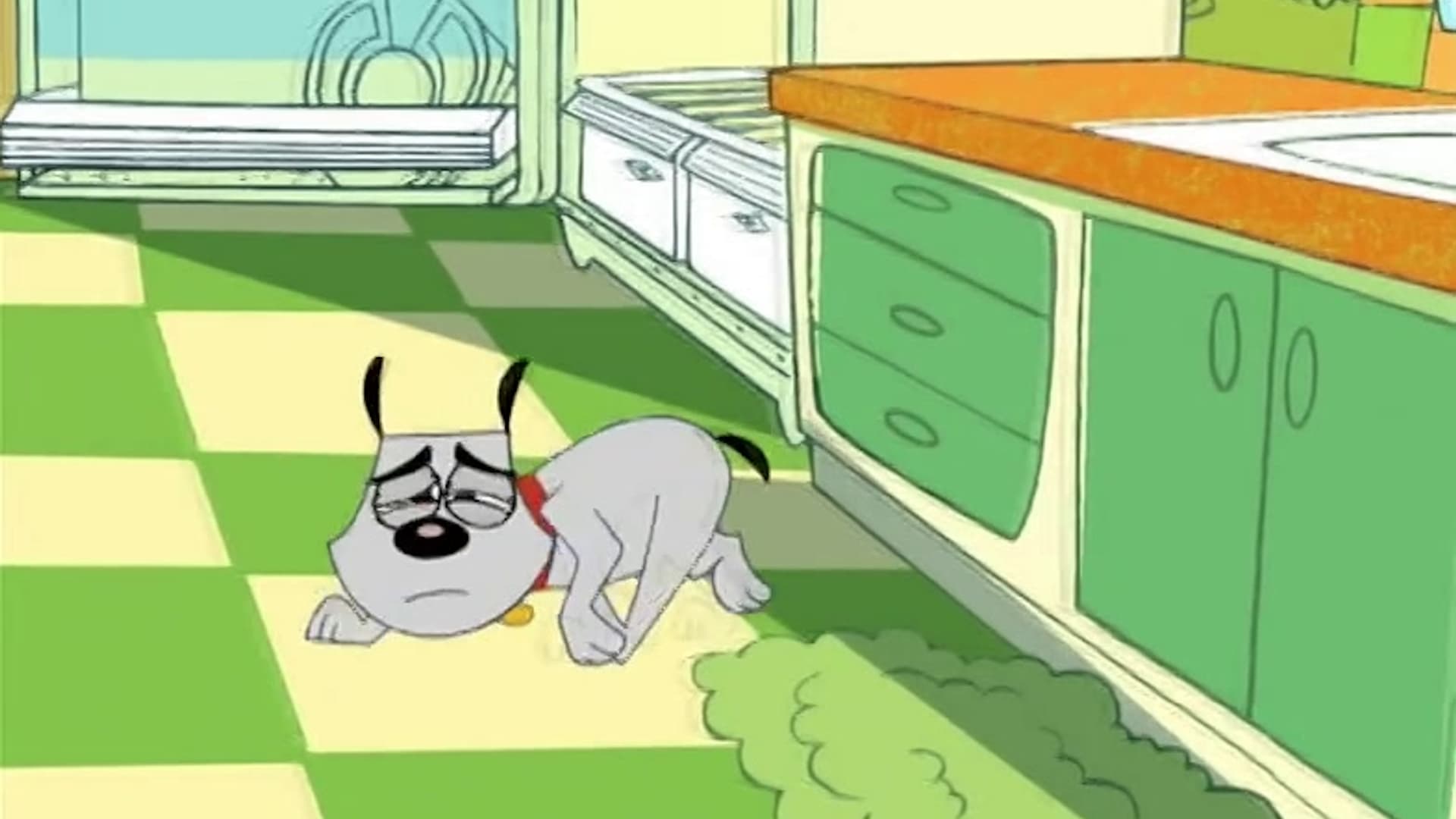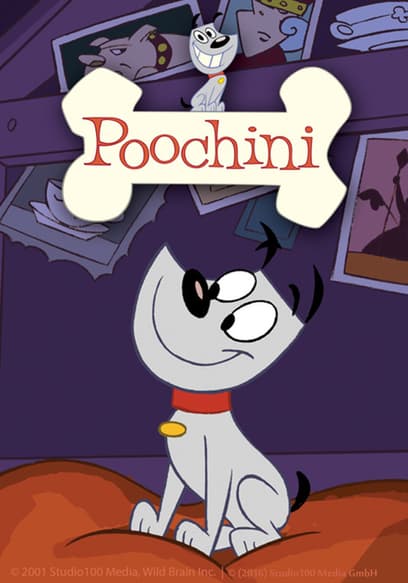 Poochini
Little Poochini the dog, was treated like a prince by his former owner, a kind and rich old lady. But now that she has died, his new owners, the White family, make Poochini live the life of an ordinary dog. He's almost forgotten what it means to be a dog, and considers himself seriously misunderstood. It really is a dog's life, and Poochini is subjected to all the eccentricities of the White family. Like having to live in a rundown doghouse, join them on their hunts, attend dog obedience class, and even do stunts for 13-year-old wild boy, Billy White. But Poochini's slowly getting the hang of it, and those almost forgotten animal instincts aren't so bad after all.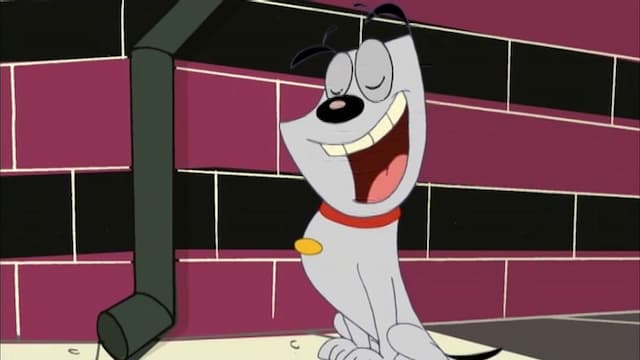 S01:E34 - Amnesiac Dog
After an accidental hit on the head Poochini is left with memory loss — and an identity crisis. So Poochini sets out to find out who he is, and furthermore what he is. Poochini tries his hand at all kind of identities, from birds to flowers to squirrels, and as he tries to identify with them he is only rebuffed by each one in succession. Just when he thinks he will never find out his true identity the worst happens — he thinks he's a cat! Will another hit on the head bring Poochini back to his senses?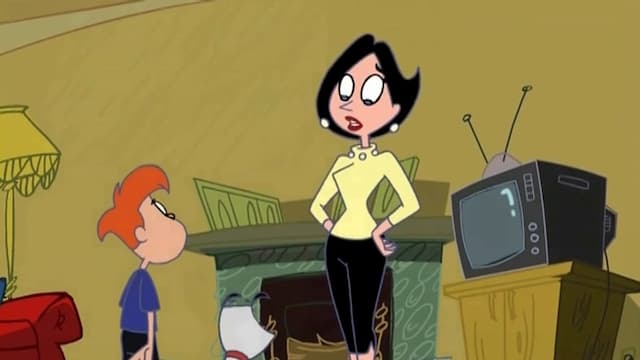 S01:E54 - Bedtime
It's bedtime and that means one thing: it's time to play! Billy enlists Poochini in his favorite game, "cops", a real life re-enactment of the reality-based TV show. Poochini takes on the role of criminal element and the chase begins. No matter if it's on the ground or in the air, there's no escaping Police Officer Billy. Try as he might, Poochini can't run away from the long arm of the law. Just when Poochini is about to get arrested and do time, Billy falls asleep — but not before Poochini gets blamed for one more criminal act.