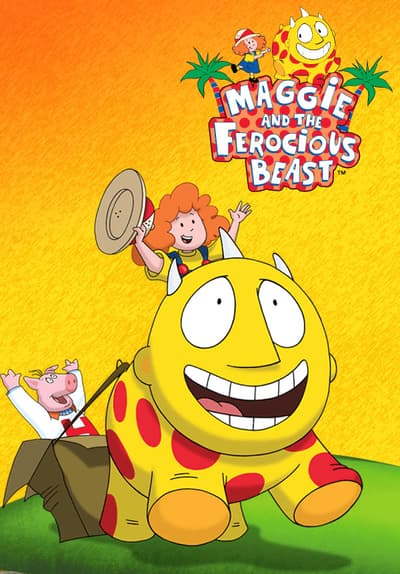 Maggie and the Ferocious Beast
S01:E07 - Sun Spots / Say Cheese / Sailing Away
It's a lovely day at the beach and the Beast is having so much fun he forgets to put on his sun block. Uh oh! When Maggie gives the Beast a framed picture of the two of them, Hamilton thinks she likes the Beast better than him. Maggie reassures Hamilton that she likes him just as much as she likes the Beast. Maggie has a new telescope and decides they should go on a sailing adventure - to find the mysterious Secret Island.
Copyright © 2019 Tubi, Inc.
Tubi is a registered trademark of Tubi, Inc. All rights reserved.
Made with in San Francisco