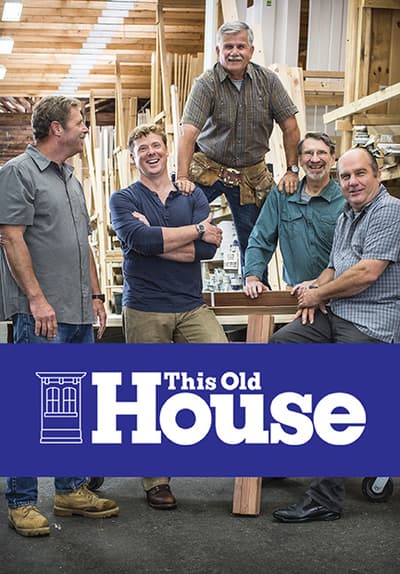 This Old House
S31:E21 - Roxbury | Help From Our Friends
Despite the bitter cold, landscape contractor Roger Cook works with a group of students from YouthBuild Boston to spread soil and put down sod in the backyard. Meanwhile, fence contractor Mike McLaughlin and his crew install a PVC privacy fence along the perimeter of the yard. Inside, master carpenter Norm Abram and lead carpenter Colin Paterson are adding some period charm to the bay window area by installing custom casings and paneling. The house's existing plaster ceiling medallions were beyond repair, so Norm brings back preservation plasterer Rory Brennan to replicate them on site. Fortunately, the originals were nearly identical to the medallions from the Charlestown project years ago, so Rory mixes up some plaster and pours a new medallion from the Charlestown mold. Afterward, they install a completed casting in the front parlor. At the end of the day, the fence is nearly complete and the sod is finished, thanks to our group of intrepid apprentices.
Copyright © 2019 Tubi, Inc.
Tubi is a registered trademark of Tubi, Inc. All rights reserved.
Made with in San Francisco