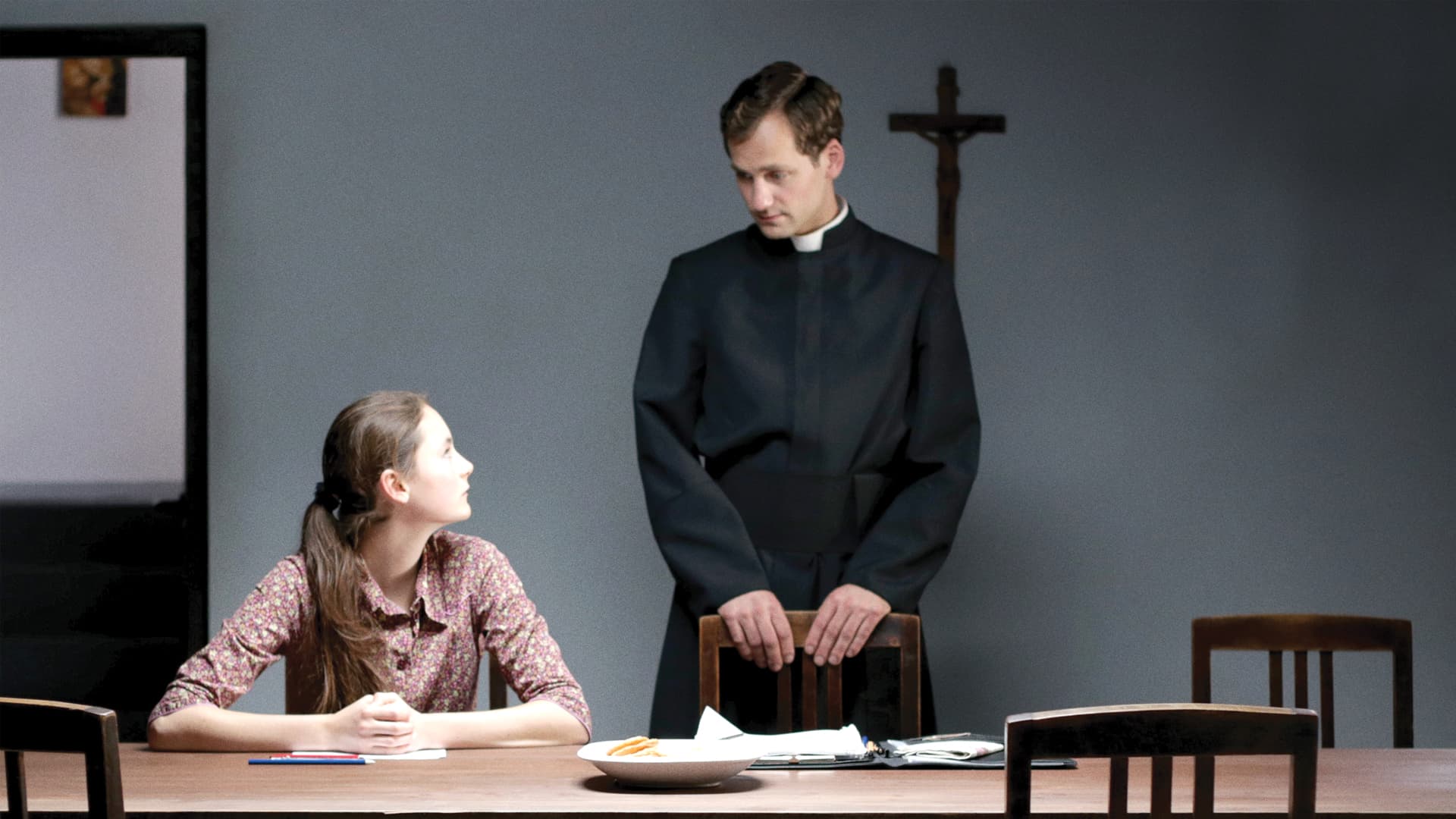 Content Unavailable
Sorry, this video is not currently available.
Scroll for Title Details
Scroll for Title Details
Stations of the Cross
Told in fourteen fixed-angle, single shot, individual tableaus that parallel Christ's journey to his own crucifixion, STATIONS OF THE CROSS is both an indictment of fundamentalist faith and the articulation of an impressionable teen's struggle to find her own path in life. Though from the outside Maria lives in the modern world, her family and her heart are faithful to a Catholic radicalism that requires sacrifice and devotion at every turn. As she struggles to balance her own desires with the dictates of her family's faith, she makes ever more perilous sacrifices, attempting to please a God she worships unquestioningly in the pious hopes of curing the autistic younger brother she adores.