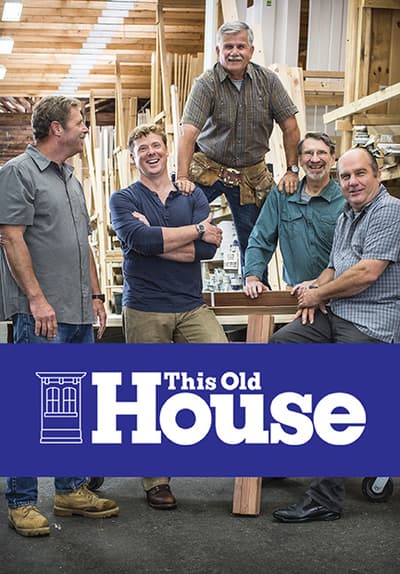 This Old House
The 30th anniversary season of This Old House opens with the crew beginning a small but sophisticated addition to a 1915 Dutch Colonial Revival that includes a new kitchen, home office, and family room. Homeowners Bill and Gillian Pierce love their old house but it lacks family space, flow, and a modern kitchen. Architect Paul Rovinelli presents his plan for the addition, while problems are identified in the old house, both in the basement and in the landscape. Host Kevin O'Connor visits a similar house in the neighborhood that has been opened up and expanded, while general contractor Tom Silva and master carpenter Norm Abram arrive to begin the demolition with Bill. By the end of the day, the three-season porch has been removed, and work is well underway.
Copyright © 2019 Tubi, Inc.
Tubi is a registered trademark of Tubi, Inc. All rights reserved.
Made with in San Francisco