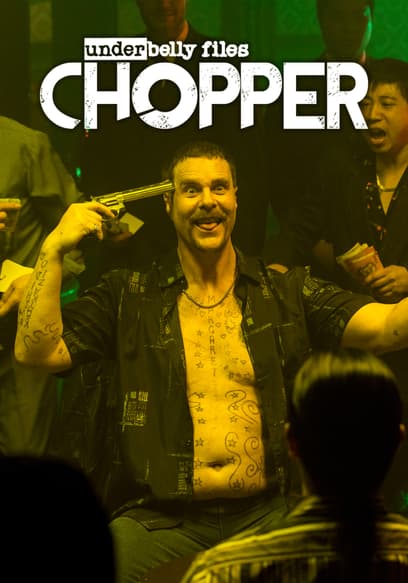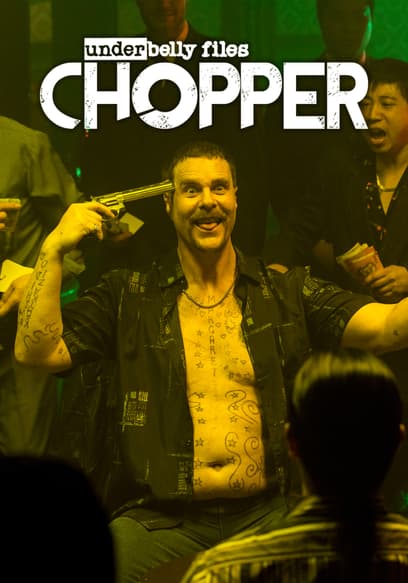 Underbelly 7: Chopper
An ex-con attempts to straighten his life out. Based on the true story of one of Australia's most notorious, and fascinating criminals.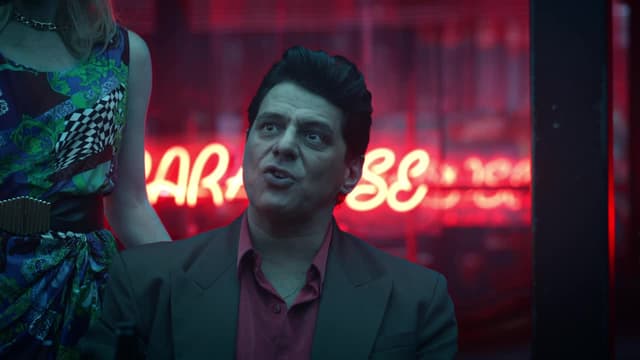 S07:E01 - Underbelly 7: Chopper
Mark "Chopper" Read established a reputation of infamy by becoming one of the most vicious toe-cutters in Australian criminal history. And now he has put his life of crime behind him… sort of. Claiming to have gone straight, he now earns his living by sharing tales of his standover days, as both an author and stand-up comic, forcing him to constantly confront the sins of his past, chiefly his relationship with bikie Syd Collins. After being released from Pentridge Prison in 1991, Chopper pledges to Margaret, his high school sweetheart turned girlfriend that he is going straight. He promises to put the Chopper legend behind him and concentrate on just being Mark. They flee Melbourne for Tasmania to live with Chopper's dad, Keith, and start a new life.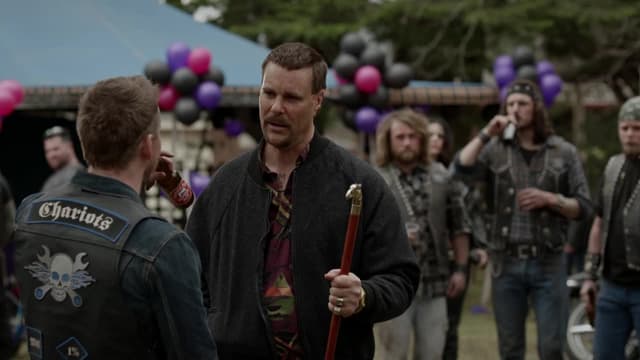 S07:E02 - Underbelly 7: Chopper
Ever since the shooting, Syd has haunted Chopper's recollections, but the spectre of Syd is now bleeding into his present, begging the questions: Is this a haunting of resentment? Or is it a sign of a guilty conscience? Did Chopper shoot and later kill Syd Collins? Or was he framed? But the deeper we go into the embellished retrospective of one of Australia's most notorious criminals, the further away the truth becomes.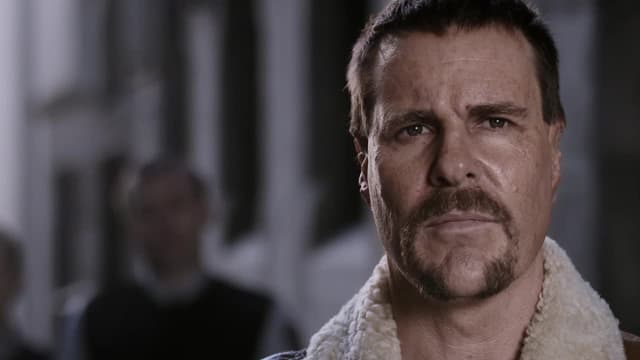 S07:E03 - Underbelly 7: Chopper
To lift his indefinite sentence, Chopper must prove he's reformed, so he decides to marry. The lucky lady is Mary Ann Hodge from the tax office, but Chopper's heart remains with Margaret. After being released, his resentment for Syd continues to fester. Meanwhile Keith's mental faculties are failing and his paranoia growing. All he can hold onto is the idea of his son as Chopper the standover legend and his philosophy – never back down.Back in 2002, the police interrupt Chopper's stage show. They question him over the recent disappearance of Syd, but once again Chopper denies it. Soon after being diagnosed with liver cancer, Chopper agrees to a final interview. He admits to shooting and later killing Syd Collins. Margaret is shocked, but after a lifetime of tall tales, could this just be another performance for the audience? Do we take Chopper's life at his word, or is his a truth that runs deeper?