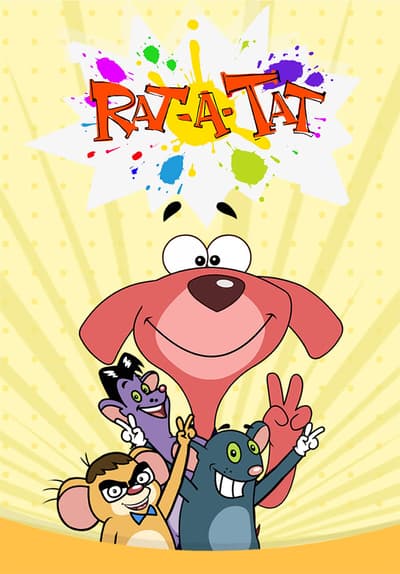 Content Unavailable
Sorry, this video is not currently available.
Scroll for Title Details
Scroll for Title Details
Rat-a-Tat
S01:E43 - Ghost Don
Don tries out his new shorts which are tight. He gets launched to the roof like a slingshot. Colonel and Major come running to Don's room with their guns but find only the shorts, assuming the worst they keep a photo of Don and flower garland. Colonel and Major assuming the mice brothers are the reason for Don demise, try to get back at them. Don falls back on the ground from the roof, has white paint fall on him. Colonel, Major and the mice brothers think Don has come back as a ghost. Don makes use of this opportunity to get work done for him. Paint washes off and his cover is blown. Don is now made to work chores for what he has done to them.