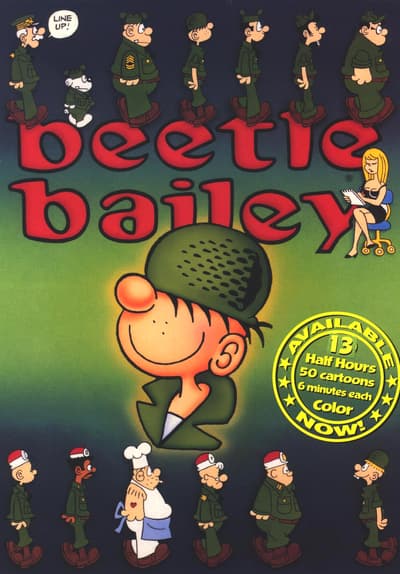 Beetle Bailey
Sen. Trombone visits Camp Swampy and orders his favorite meal, duck. But the only duck in camp is Gen. Halftrack's pet. Australian General Billy Billibong arrives with Matilda, his pet kangaroo, to inspect Camp Swampy. Beetle is assigned to guard Matilda. Bunny's dad arrives at Camp Swampy's Visitors' Day in his World War I uniform...to show Beetle the doughboy style of fighting. The fortune cookie says "Beware of Beetles". And every place that Bailey goes disaster follows.
Copyright © 2019 Tubi, Inc.
Tubi is a registered trademark of Tubi, Inc. All rights reserved.
Made with in San Francisco